Whether your accounting firm is a recent start-up or has been around for decades, improving client satisfaction is central to the success of your CPA firm. Many accounting firms seem to keep their clients happy all year round, while others struggle to understand their clients' needs and fail to retain most of their clients. Why is this the case?

If you want to make it as a successful accounting firm in the 21st century, you need to rely on accounting practice management software that will improve your firm's workflow. Firms that do this are more likely to have satisfied clients and add value to their clients' businesses.

Keep reading to find out which strategies you can employ to improve client satisfaction and better retention rates for your accounting firm.
1. Client selection matters
As a CPA firm, you need to be careful about which clients you choose to take on board. Some examples of criteria that businesses use to select a client can be that the client should have been in business for at least 3 years, that they should be easy to deal with, and that the firm should be able to see an opportunity to add real value to the client's business.

If a prospective client does not meet your criteria, it is better to not take them aboard in the first place.
2. Personalized communication
According to McKinsey, firms that deliver personalized communication have greater success in retaining their clients. Instead of inundating your clients with generic and automated emails, your communication with each client should be personalized.
3. Maintain an online presence across different social media platforms
Businesses today are using more online platforms than ever before. Accounting firms need to understand this and diversify their social media presence so that their engagement strategy appeals to prospective clients.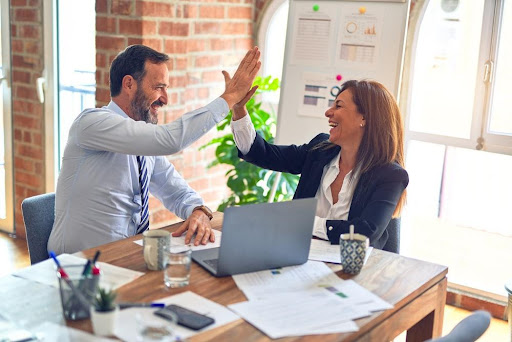 Get cloud-based practice management software to improve your firm's organizational efficiency
The first step toward improving client satisfaction and retention rates is to improve workflow. You can achieve that by purchasing cloud-based practice management software for your CPA firm. At AccountantWS , our digital accounting solutions have been used by many accounting firms and have helped accountants streamline their workflow processes. Get in touch with us on our website for queries about our cloud-based practice management software for accountants.