Considering how rapidly the accounting industry is changing , it's no surprise that CPA firms have changed their recruitment criteria too. Now, with the influx of CPA practice management software and a number of resources at disposal to help with the technical side, more and more firms are keen to find individuals with soft skills. After all, the job to crunch numbers is largely automated with the help of accounting software. So, where do you fit in?
Soft Skills for CPAs
Customer relationships are the basis of a successful firm. CPA firms have come to understand the importance of hiring people with abundant communication and people skills. So while you may be a competent public accountant, what will make you stand out is your ability to build relationships with the client.
To find out what soft skills are and how they play a pivotal role in ensuring your career's success, read more.
What are Soft Skills?
Soft skills are essential skills that help an individual perform better in a professional environment with the help of empathy, communication, and emotional intelligence .The most popular soft skills for accounting professionals are:
1. Communication skills
2. Responsibility
3. Decision making
4. Leadership
5. Team-player
6. Problem-solving
7. Self-motivation and positivity
8. Time management
9. Critical thinking
10. Coping up under pressure
Importance of Soft Skills for CPAs
A large part of a Certified Public Accountants (CPAs) job revolves around public dealing. Being approachable, warm, and humanly are the core of success for CPAs. For accounting firms that have already switched to digital practice management systems, the role of CPAs expands beyond helping clients with finances. Instead, more businesses now seek CPAs that can add value to their business with their soft skills. Here's what possessing soft skills can do for your firm.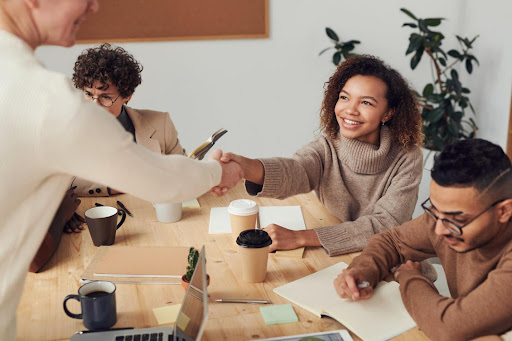 Long-Lasting Relationships
If you are merely good with numbers, you're easily replaceable by competition or bots. By making soft skills like communication and critical thinking your forte, you can become an irreplaceable asset for your clients that they will not want to trade with anything.
Reliability and Trust
Don't limit yourself to being a CPA only. Instead, become a partner for your clients that they can turn to in times of crisis and otherwise. By depending on the accounting software to help you with the processes, you can spend quality time with your client and add value to their professional and personal life with insightful advice.
Gain Recognition
A CPA is often accredited for the technical knowledge and skills, but earning recognition and appreciation for soft skills is a personal accomplishment.
How Can We Help?
While you go out and polish your soft skills to gain and retain clients, leave the core tasks of workflow management to AccountantWS . Contact today to automate your CPA firm's processes with our cloud-based accounting software.