According to the recent statistics, accounting firms clocked in annual revenue of $110 billion in 2020 . The enormous potential of the accounting industry and the transformation of accountants to financial advisors have made this a competitive and potential-filled segment.
Albeit the top four accounting firms remain to KPMG, Deloitte, PWC and Ernst and Young, new entrants are unfazed by the cutthroat competition. This is because more and more businesses and individuals are seeking professional accountancy services and understand that with opportunities in the new world come new challenges.
How new accounting firms make their mark remains a valid question in this competitive market. While there are numerous ways for seasoned players to control their clientele, new players can benefit from some of these strategies.
Network Rigorously
Find out your niche clientele and be present to cater to that. For example, if you want to offer accounting services to tech startups, become a part of the tech circle. To reach real estate tycoons, attend their networking events. Hence, focus on a core clientele at the start of establishing your accounting firm and make sure to make yourself visible.
Digitize Your Tactics
Everything needs to be digitized, from marketing to servicing to creating your online presence. While marketing yourself will expand your reach to potential clients, using technology for workflow management will increase your team's productivity.
Rely on Referrals
Word of mouth is one of the oldest yet strongest marketing methods. Incentivize your existing clientele with exceptional services to refer you to their peers. This will establish your reputation amongst your potential clients, and you'll gain traction in no time.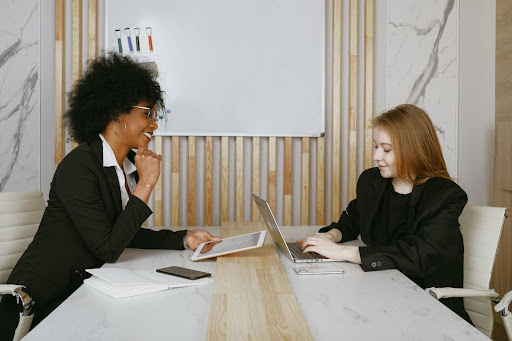 Offer Value-Added Services
In addition to crunching the financial numbers of your clients and providing them with financial overviews, CPA firms need to do more. According to research , According to research, 83 percent of businesses expect more from their accountants, and it's time you offer what they want. Offer data analysis, blockchain portfolio management and financial advisory services to be unique and irreplaceable.
Leverage the Technology
Accounting practice management tools have heavily influenced the accounting industry. Firms that have hopped on the bandwagon and started to automate their processes report higher returns on investments, productive employees and happier, long-lasting clients.
Switch to Cloud
Cloud-based accounting software is another great opportunity to capitalize on. Accounting firms that have migrated to cloud-based systems offer a more holistic approach, security and agile services to their clients. Make sure to hire a service in advance to help you streamline your business processes on cloud-based accounting platforms.
Digitally Transform Your Accounting Business
CIf you are a newly established CPA firm looking to expand its portfolio, consider investing in our AccountantWS accounting practice management software. The cloud-based accounting and tax software can help your firm upscale its business, offer clients' unique services, and digitize your workflow management effectively. Get in touch with us today to book a demo and get started immediately.