The modern age has presented a new set of challengesfor the accounting industry. As competition between different accounting firms becomes even fiercer in a bid to attract the best investors, each firm needs to upgrade its accounting systems to stay abreast with new trends and innovations in accounting.

Most accounting firms today use cutting-edge accounting solutions such as tax preparation software programs that provide a secure portal for tax documents. Another important digital accounting solution is to use cloud-based accounting software.

Why is it so important for accounting firms to use cloud-based software? Let's find out.
1. Cloud computing is the future of accounting
There was a time when accountants used to spend hours doing manual entry and bookkeeping. Not anymore. The development of cloud-based accounting software for CPA firms has improved their flexibility and efficiency.

Cloud computing is the movement of data and accounting software from an internal to an external server. This offers accounting firms many benefits, such as increased cyber security and a matchless experience for end-users.
2. What do accounting firms stand to gain from cloud computing?
Harnessing the power of the cloud allows accounting firms to mine data from multiple sources. This, in turn, lets the firm create huge databases that can be used for predictive analytics about market trends and consumer behaviour.

Cloud computing also facilitates collaboration between colleagues, making for a much more seamless and stress-free work environment. All accountants within a firm can access books online and work together in cyberspace. It also reduces paperwork and allows multiple stakeholders (such as investors, managers, and advisors) to access the books simultaneously.
3. Cloud computing allows firms to scale up or down
Cloud computing allows accountants to scale their operations up or down depending on their workload and only pay for the features they need to use. Therefore, it can be used to meet the changing requirements of a growing firm because features can be added on as the firm takes on more clients and expands its services.

Your financial documents, and also your bank statements, will be reviewed and audited by an accountant. They'll create reports that examine and demonstrate your company's performance, as well as forecast where things are headed.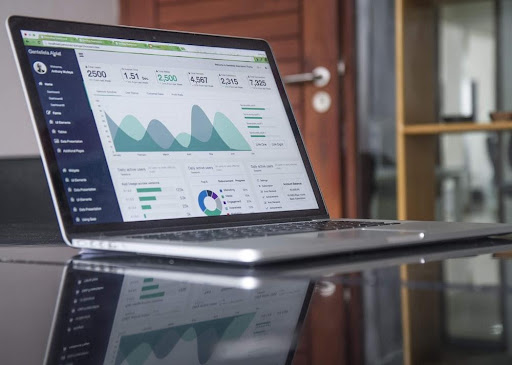 Get cloud-based accounting software for your CPA firm
Are you looking for the best cloud-based accounting software for your accounting firm? At AccountantWS , we offer accounting practice management software for CPA firms who wish to upgrade their accounting system to provide an improved experience for their clients. Reach out to us on our
website for queries about our cloud-based practice management software for accountants.