As technology continues to advance, the accountancy sector is rapidly changing . Automation, digital tax preparation, cloud-based software, and adaptive intelligence, for example, are quickly becoming part of the financial team.
This blog will discuss current trends and specific methods accounting firms can adopt right now to better prepare for the future.
Cloud Computing and Automation is Increasing
By increasing communication and cooperation, centralizing data processing, especially via cloud computing, significantly eliminates waste and saves costs. Data acquisition, access, sharing, and analysis are made easier by uniformity and repetitive data management.

Accessibility improves when data barriers are removed, and the quality of the data improves rather than declines as data volume increases.
Additionally, automation lowers costs and increases productivity by minimizing time-consuming and laborious manual work, as well as reducing human error.
It facilitates smooth processing, allowing CPAs to engage in strategic tasks that need creativity, teamwork, and innovation, which AI cannot dependably deliver right now.
To Remain Competitive, New Skills Are Required
Because of new technology and the rise of big data, technical accounting and tax expertise is becoming less necessary than it was a few decades ago. That suggests that, in comparison to other professions, the accounting profession will necessitate new abilities in addition to technological and database analysis to remain competitive.

Simply said, many accounting firms prefer to recruit people with a unique skill set over those with technical understanding. As a result, who you employ and how you employ them in your business should be very different from planning for the growth and direction of the accounting industry.
Google Is Where Clients Find Accounting Solutions
Accounting businesses and accountants that use Google have witnessed rapid growth. Instead of seeking a recommendation for a professional accountant, more clients are turning to Google for more information. If you want to become a successful accountant or expand your accounting firm's growth, you'd do well to depend on Google rather than recommendations.

Search Engine Optimization (SEO) is the best practice for enhancing your website's visibility so that it may be found more readily on Google whenever users search for keywords related to your business. It's also a good idea to have your company listed on Google My Business, which is essentially a free business profile.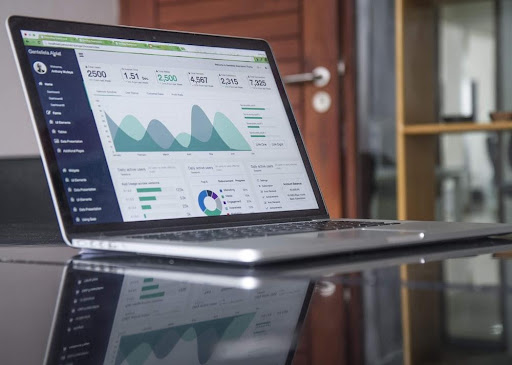 AccountantWS is a CPA practice management software provider that adapts to artificial intelligence, cloud computing, machine learning, and digitization.

We provide broader automation and a more cohesive user experience by addressing digital tax practice, automated sales tax, cloud-based practice, and workflow management.

AccountantWS takes advantage of cutting-edge technologies to deliver the accounting challenges, providing clients with extremely accurate, real-time data that is integrated into a single platform with more accounting visibility.
Check out our pricing to get started.