ACCA Global says that while the accounting industry was undergoing a digital transformation before 2020, the pace of the change is unprecedented now . The challenges of the modern-day accounting world and the increase in clients' expectations have made accounting firms revisit their digitization strategies.
The cultural shift, as 90 percent of accountants believe, has compelled accounting and tax firms to rapidly embrace digitization. To understand the context, one must look at how 100-year old CPA exams were changed to test accountants as per the new industry measures.
So what does the future of the accounting industry look like? Are accountants going to be obsolete? Let's find out.
Digitization in Accounting
Following are the major digitization trends that have taken place in the accounting industry in recent years.
Accounting Software
Accounting software is not limited to payroll and invoice generation anymore. New, advanced accounting software helps accountants fulfill the roles of financial advisors too.
Automation and AI
Accuracy has been a challenge for over 55 percent of accounting professionals. Automation and artificial intelligence (AI) have enabled accountants to be more accurate than ever and improve client experience.
Cloud-Based Accounting
94 percent of accountants have adopted cloud-based accounting practices. Cloud offers security, agility, and scalability that are essential for the growth of accounting firms.
The Transformation
Here's how the accounting industry will be changed once it's computerized up to its potential of 98 percent .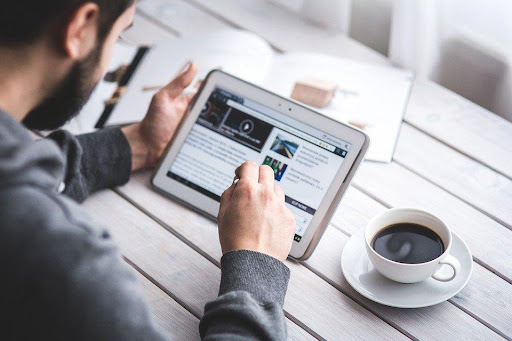 Demand of Tech-Savvy Professionals
Tech skills (and we don't mean Excel) are essential for accountants who don't want to be replaced by automation tools.
Remote Work
Pandemic forced accountants and CPA firms to work remotely. At the same time, accounting practice management tools enabled them to do so effectively. Moving forward, the majority of accountants will continue to work remotely.
Improved Collaboration
Real-time collaboration through third-party integration apps is not a dream anymore. Accountants, employers, and clients will benefit from digital collaboration platforms.
Higher Data Security and Compliance
Data security is a challenge of technology. At the same time, technology offers accounting solutions that can aptly deal with data security and improve regulatory compliance.
Increased Customer Satisfaction
All this will translate into CPA firms providing utmost customer satisfaction. Happy clients will mean more business thus more financial growth. If you want to embark on the digitization journey with advanced accounting software and digital tax practice software, Get in touch us at AccountantWS. today.