The COVID-19 pandemic has changed the way businesses operate forever. Offices are shutting, business models are changing, and people who once viewed work-from-home as a temporary necessity now find themselves doing it permanently. It's impossible to predict whether events like COVID-19 will occur in the future. However, there are several steps businesses can still take to prepare for an uncertain future.
Here's a look at some of the best ways to help your business prepare for uncertainty.
Diversify Your Product Portfolio
Does your business specialize in one product? If so, then you might want to think about diversifying your offerings. Businesses that offer products in more than one market lower their risk of failing in uncertain times. For example, a business that solely manufactures pencil erasers would have likely experienced dramatic losses due to COVID-related school closures.
However, if the same business also manufactured latex gloves, then it would have a stream of income to fall back on. We recommend diversifying your product portfolio without altering your direct materials to save costs. For example, if you're a courier company then diversifying to delivering groceries will optimize the use of your vehicle fleet.
Read Out the Latest News during Team Briefings
Whether you own a pizzeria or a law firm, briefing your team can help encourage collaborative communication and foster a sense of togetherness. But why limit your briefings to business-related matters only?
Reading the latest news on topics that could affect your business's future will help prepare it for uncertainty. For example, if your business exports to Russia then discussing the current tensions between the US and Russian forces will help your team know when to diversify into other markets to avoid losses. Discussing the latest news will also encourage your team to contribute creative ideas on how to help the business survive unpredictable times!
Harness Cloud Computing
Did you know that a hacker attack occurs every 39 seconds? Hackers can steal your company's data to sell to competitors or hold it for ransom using malicious software. Unfortunately, data can be hacked anytime and from any location—making it the most uncertain threat to any business. Therefore, it's crucial to back up your business data regularly.
We recommend using cloud computing to back up your data safely. However, you must ensure it's encrypted so that it's impossible to view even if it's hacked. It's also worth using cloud-based software for your business as it provides better data security while also being more affordable than regular software!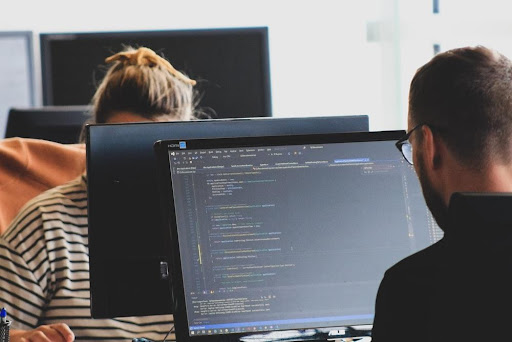 If you're an accounting firm that wants to boost its productivity, why not invest in cloud-based accounting software! At Accountant WS, we design accounting and tax practice management software that features everything, from customized dashboards to comprehensive self-service portals.
We also offer a price estimator to help you select the right accounting firm management software for your business.
Contact us now to find out more.