There are over 600,000 Certified Public Accountants currently working in the U.S. Out of these, many are working in firms that have switched to accounting practice management software to streamline business processes. In this world full of technological advancements and cutthroat competition, how do you make your mark as a credible and renowned CPA?
Problem Solving
As a CPA, your job spells handling a plethora of problems sprung on you. Whether you need to help a client come out of a financial crisis by devising a strategy or have to ensure that a client's investment remains intact, problem-solving has to be your forte. And you need to be good at it without feeling the pressure.
Integrity and Reliability
Being a CPA means receiving tons of valuable and confidential information regarding people's finances. Therefore, integrity and reliability are the essentials to be a good CPA. Make sure that your clients and colleagues trust you with their information.
Knack for Numbers
An accountant that loves numbers treats everything like numbers, including money. If you perceive money as merely numbers, it's easy for you to make judgment calls, rational decisions and manage your client's finances effectively.
Simplify the Complicated
As a CPA you may be required to simplify complex situations and finance terminologies to help your clients better understand. This is where your communication skills will come in handy as you'll help put your clients at ease by simplifying the complications.
Attentive to Detail
Albeit CPA management software have made the possibility of human error next to none, you still need to be at the top of your attention detail. Being attentive to minor details can help you detect errors and prevent significant losses.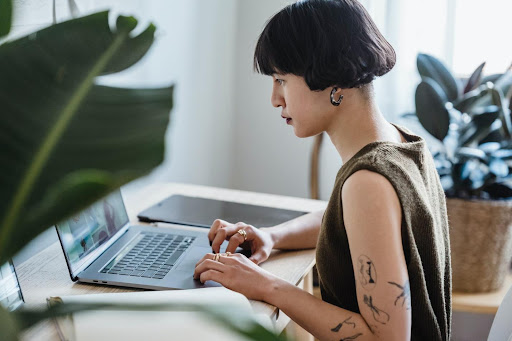 Organize or Adapt
If there's one thing that COVID has taught is that accounting is now changed forever. In such a situation, being able to adapt to the change and organize your workflow accordingly is going to help you stay relevant as a CPA.
Take Initiatives Proactively
A good CPA is proactive at all times. This means that instead of waiting for problems to arise, you take a holistic approach and always keep an eye on your client's financial health to ensure initiatives are taken timely.
Tech-Savvy
Given that accounting firms are now working differently and relying heavily on cloud-based accounting software, as a CPA, you need to step up your tech game too. A modern-day CPA is comfortable adopting new technologies and can easily be termed tech-savvy. Make sure to learn about the new tools and resources available to get ahead of your competition in this digital age.
Upscale Your Accounting Firm
If you have the qualities of a good CPA and want to upscale your practice management firm with cloud-based accounting software, get in touch with us at AccountantWS.