According to a McKinsey report, up to 800 million workers globally can be replaced by robots by 2030. Accountants are also worried about the huge technological shift and how Artificial Intelligence (AI) has rapidly taken over a large part of core functions at many organizations. As more and more accounting firms adopt automation and benefit from technology, the question arises for bookkeepers about their relevance.
This blog discusses some essential steps to help accountants understand how they can continue to be relevant, better, and competitive in the AI age. If you're an accounting student yet to debut in the industry, you have plenty of time to equip yourself. If you are an accounting professional, trying to pace up with the technology, here's what you need to do more.
Be More than a Bookkeeper
As an accountant, your primary job is to monitor the financial health of your clients, track transactions, and help with money management. However, with the influx of AI, as many of these tasks can be automated, you need to be more than a bookkeeper. Instilling critical thinking, becoming a financial advisory, and understanding the rising trends can be crucial for you to sustain the change.
Carve a Niche for Yourself
While it's true that everyday accounting tasks can be automated, human expertise and knowledge will always come into play. Polish your areas of interest and become an expert in your niche of accounting. Your job isn't just to track numbers and report finances. Instead, you are now required to give insights by utilizing tons of data and technology at your disposal. Become an accountant that's known for knowledge not just for skills.
Learn New Skills
As the world was evolving, you must have learnt to adapt to the accounting practice management systems to become up to date. However, now you cannot stick to your old learnings of finances and need new skills to become competitive. Blockchain, cryptocurrency, DeFi are some of the new financial trends that you need to familiarize yourself with.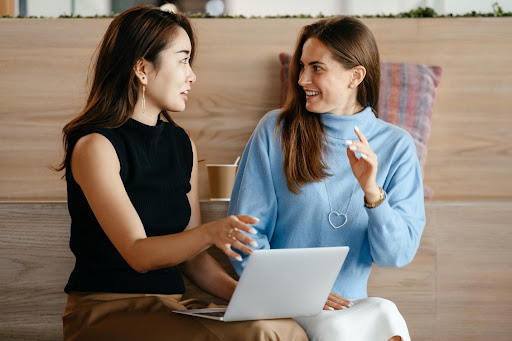 Soft Skills will Come in Handy
Considering how AI will replace most of the technical tasks in the world, soft skills are essential for all professionals in the coming years. According to experts, digital literacy and soft skills like communication, leadership qualities, and emotional intelligence will be the differentiating factors between successful and obsolete professionals.
Don't Just Be Tech-Savvy
Digital literacy is undoubtedly essential. But now, you need to be more than tech-savvy. As an accountant in the AI age, you need to not only know the technology but also be comfortable to adapt to the rapid changes. The knack to know more about technology, the latest software, and how to use them to add value to your client's business and your service is crucial for your success.
Become a Pro Bookkeeper with AccountantWS
As those around you continue to pace up, take a step further and equip yourself with one of the best accounting software, AccountantWS. State-of-the-art, cloud-based accounting software can transform your accounting practice. Contact for a demo today.