Analytics are becoming increasingly important for all organizations. You've likely heard the term big data, signifying its magnitude and importance. Today's organizations process more complex and voluminous data sets than ever before. The end goal for collecting this data is to improve business workflows and streamline processes.
Accounting practices, like any other firm, also collect client data. However, successfully utilizing data is far different than collecting it. Today, many organizations, including accounting practices, are integrating artificial intelligence and predictive analytics solutions. It's no surprise that the digitalizing world has necessitated organizations to change their business strategies and approaches. If you're looking to elevate your accounting practice's performance, you'll also need to utilize artificial intelligence and predictive analytics solutions to optimize workflows and streamline business processes for increased productivity and efficiency.
Top Considerations for Leverage Analytics in Your Accounting Firm
Leveraging analytics to improve your accounting firm's performance is easier said than done. Here are some considerations that will help you use data analytics more efficiently. They include:
Data Governance and Management
If you want to leverage analytics, you'll need to define clear parameters for how you wish to use data. In addition, you'll need to evaluate the purpose of data collection and management. Ask yourself, how can collecting data and deriving insights from it add to your business?
Once you've found an answer to that question, you'll want to think about the challenges of collecting data. For starters, you'll want to ensure your collected data is secure. Organizations are increasingly becoming targets of cybercrimes. Accounting practices often house sensitive client data. You'll want to ensure you've got the security to prevent data breaches. Otherwise, you risk fines, penalties, and a tarnished reputation. We recommend creating a data playbook. Doing so will help educate your staff about the best data protection practices to follow. In addition, it will also guide them on properly using data systems.
You'll also want to ensure you've got an accounting practice management software that helps with data collection, and more importantly, enables you to derive insights from it. Accountant Workspace's smart analytics might prove beneficial to you. Our cloud-based accounting practice management software helps you track client retention, acquisition, and attrition. Furthermore, it also helps you track employee assignments.
Accessible Big Data
Holistically thinking about data collection is beneficial. You might have departments in your accounting practice where data collection isn't prioritized. However, training your team to integrate business intelligence techniques can prove helpful. Possessing advanced data analytics will assist them in the decision-making process.
Accounting practices often overlook the importance of integrating different data streams. For instance, you might be collecting data about your firm's financial health. In addition, you might also house stores of data about your accounting practice's organizational activities. Although you can derive insights from analyzing these data streams separately, combining them will give you a more comprehensive insight into your accounting firm's performance. Doing so will open new strategies and ideas you might not have previously considered.
Smart and Intelligent Analytics
Data analytics are becoming a necessity for most businesses. CPAs can also benefit from Accountant Workspace's smart and intelligent analytics feature. Our smart and intelligent analytics feature provides a holistic practice view, enabling you to track client status and employee assignments. The feature provides you with an analytical summary of your entire practice. You can use the feature to track and prioritize upcoming tax filings for clients. In addition, the feature also helps with distributing an equitable workload among employees.
Furthermore, our platform also provides you with client services analytics. You can use these analytics to track client acquisition, retention, and attrition.
Embracing Change
If you want to leverage the power of analytics in your accounting practice, you'll need to create a data-driven culture. Your organization must share a mindset that emphasizes data utilization. You'll want to achieve this via education. Consider starting a data literacy program to help your team understand the importance of predictive data analytics technologies. Utilize this opportunity to showcase how data collection and analytics enhance your organization's performance. Furthermore, educate your team on using data analytics to improve their performance.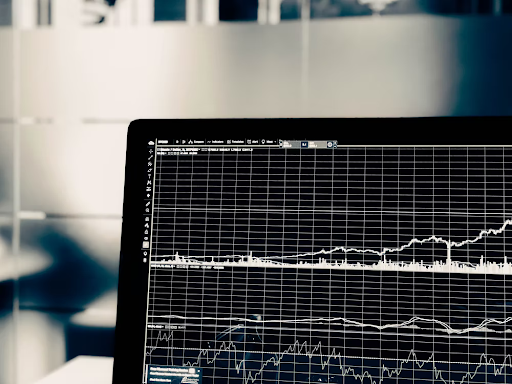 Leverage Analytics with Accountant Workspace
Accountant Workspace is a cloud-based practice management platform designed by experienced CPAs for tax professionals.
If you're seeking practice management software that could change your business, consider Accountant Workspace. You can view the platform's full features list here
Visit our website for more information. Alternatively, contact us to learn more. We're currently providing free access to our accounting firm management software for the first three months.