In today's digitalizing world, adopting technology has become crucial. Not only do you require technology to compete with rivals, but you also need it to enhance your workflows and productivity. CPA professionals have prepared tax filings and financial documents for a long time. However, that's changing today. Automation has impacted every sector, and the accounting industry has been no exemption.
What are CPAs?
A CPA is a Certified Public Accountant. You'll have to undergo rigorous studying and examinations to achieve this designation. According to statistics, over 660,000 licensed CPAs currently exist within the United States.
The CPA license isn't easy to obtain. Hence, only approximately 30 to 40 percent of all accountants hold a CPA designation. The Board of Accountancy provides CPA licenses in every state. Most countries have designations similar to the CPA, commonly known as Chartered Accountants.
Why Do CPAs need CPA Practice Management Software?
You might be wondering why CPAs need CPA firm practice management software, and that's an excellent question. After all, CPAs receive extensive training and education. They should be able to perform all the necessary filings without relying on software. Although that's true, using practice management software designed specifically for CPAs makes their jobs easier. More importantly, it streamlines business processes and optimizes workflows. As a result, CPA practice management software enables CPAs to enhance their productivity, leading to better results for clients.
Accountant Workspace Features That Are a Game-Changer for CPAs
Accountant Workspace is an exceptional, state-of-the-art software solution that's proving to be a game-changer for CPAs. It's designed for CPAs and tax professionals by an experienced CPA. Here are some features that prove beneficial. They include:
Smart and Intelligent Analytics
Data analytics are becoming a necessity for most businesses. CPAs can also benefit from Accountant Workspace's smart and intelligent analytics feature. Our smart and intelligent analytics feature provides a holistic practice view, enabling you to track client status and employee assignments. The feature provides you with an analytical summary of your entire practice. You can use the feature to track and prioritize upcoming tax filings for clients. In addition, the feature also helps with distributing an equitable workload among employees.
Furthermore, our platform also provides you with client services analytics. You can use these analytics to track client acquisition, retention, and attrition.
Self-Organizing Document Management
CPA professionals go through hundreds, if not thousands, of documents daily. Organizing these documents can be a Herculean task. That's where Accountant Workspace thrives. Our cloud- based platform features a self-organizing document management system. It enables you to upload multiple files while segregating business and personal files. In addition, all documents are stored in a centralized location. As a result, all stakeholders can access and download the files whenever they desire.
Integrated Communications Engine
Building a long-lasting relationship with clients requires communication and transparency. Accountant Workspace features an integrated communications engine. Our communications engine removes barriers between clients and CPAs, enabling seamless communication.
Automated Workflow Management
CPA professionals often have mundane tasks they must perform. Fortunately for them, Accountant Workspace automates workflow management. As a result, you don't have to perform mundane tasks and state transitions yourself. Our platform also auto-generates tax workflows. In addition, it enables you to track and manage individual and business tax filings.
Lead Tracking
Every business needs new clients. CPAs can use our platform to track leads with their communication preferences. Accountant Workspace's lead tracking feature is designed with a singular goal: to make capturing prospective clients easier. You can also automate follow-ups to improve client relationships.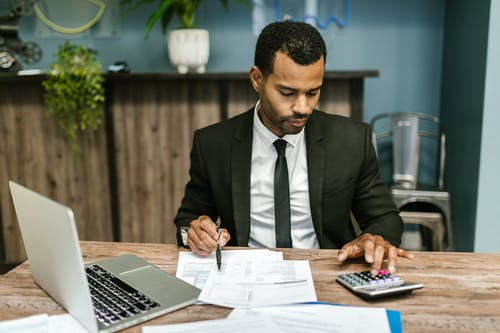 Get Started with Accountant Workspace
Accountant Workspace is a cloud-based practice management platform designed by experienced CPAs for tax professionals.
If you're seeking practice management software that could change your business, consider Accountant Workspace. You can view the platform's full features list here
Visit our website for more information. Alternatively, contact us to learn more. We're currently providing free access to our accounting firm management software for the first three months.