The accounting world is fiercely competitive. You'll come across numerous rival firms competing for clients. According to statistics, the accounting services industry generated approximately $119.48 billion in revenues in 2021.
Given that figures show there are over 1.27 million accountants and auditors within the United States, you'll need to separate yourself from the pack. However, doing so is easier said than done. If you're starting an accounting practice, you'll want to do whatever it takes to succeed.
We've prepared some tips to help ensure your accounting practice is successful.
Simple Steps to Make Your Accounting Practice a Success
Meta: The accounting world is highly competitive. Here's a blog listing some simple steps to your accounting practice stand out from the rest of the pack.
Here are some simple steps to make your accounting practice a success. They include:
Have a Great Product
Every business needs a great product. It doesn't matter how good of a salesperson or marketer you are. If your product lacks quality, you'll struggle to sell it. Accounting practices are like any other business. You want to ensure that you provide quality financial and accounting services to your clients. If you're a CPA and do tax filings for your clients, you'll want to provide them with value. Your product or service should make people's lives better. If that isn't the case, they'll seek alternatives instead.
See It Through the Customer's Eyes
Running a successful business requires relating personally to your customers. You'll want to understand what they're looking for and what makes them tick. As a result, you'll need to step outside your comfort zone and understand their needs and demands. Customers will favorably respond if you display empathy. They'll be more willing to buy into what you're selling, whether that's financial services or accounting practice management software.
Learn the Art of Selling
Many people often don't understand the art of selling. They think it means you magically convince people to change their minds and purchase your product. However, that's not necessarily true. Selling requires communication. Products and services rarely sell themselves. Instead, you have people who sell products and services. These salespeople accomplish that by communicating with the customer. They help the customers identify their needs. Then, they tell them how their service or product addresses that need. If you want to sell a product, you have to demonstrate value. Show people how your services can improve their lives or make their business more efficient.
Utilize Technology
today's world, technology reigns supreme. Everything is becoming digitalized as social media and the internet take over the world. Accounting practices have also embraced technology. The days of creating financial statements by hand are long gone. Likewise, if you're filing taxes without software assistance, you're trailing behind your competitors.
It's time to embrace technology. Improve your accounting practice management by getting a feature-rich CPA practice management software. Our cloud-based practice management software for accountants is one of the best ones you'll find. Accountant Workspace provides you with detailed and smart analytics, enabling you to track client acquisition, retention, and attrition. In addition, our platform's holistic practice view provides an analytical summary of your entire practice, helping with client tax file tracking. Accountant Workspace also has a simple and robust document management system that prevents incorrect filings. You'll also find our platform has other invaluable features, including lead tracking, personalized dashboards and reporting, and automated workflow management.
Become a Voice of Authority
People respect experts. If you demonstrate your knowledge and expertise, you'll attract more customers. Becoming a voice of authority isn't easy. It takes years of hard work and time. However, eventually, you'll stand out from the crowd.
Focus on Customer Service
The accounting world is highly competitive. You have to provide customers with excellent service to stand out. If people choose between similar products and services, they'll likely steer towards the accounting practice that pays attention to their needs. Consider positioning yourself as the business that accommodates its clients.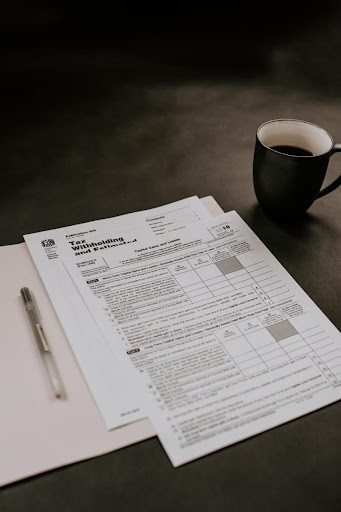 Improve Your Accounting Practice with Accountant Workspace
Accountant Workspace is a cloud-based practice management platform designed by experienced CPAs for tax professionals.
If you're seeking practice management software that could change your business, consider Accountant Workspace. You can view the platform's full features list here
Visit our website for more information. Alternatively, contact us to learn more. We're currently providing free access to our accounting firm management software for the first three months.