Accounting practice management software is crucial for most businesses. It helps manage your practice's daily operations by regulating your workflows and ensuring the organization of tasks.You'll often hear many experts claim that a resourceful and feature-rich accounting practice management software is the soul of a successful business, and that's true for several reasons.
The right accounting management software can elevate your business, taking it to the next level. It can help you manage accounts and ensure financial operations run smoothly.
How the Right Accounting Management Software Can Change Your Business
Here's how the right accounting management software can change your business.
Meta: Accounting management software is crucial for most accounting practices. Here's how the right accounting management software can change your accounting business.
Financial Control
Keeping control over finances is crucial for any business owner. However, managing your finances is easier said than done. Not only does accounting management software helpbusiness owners, but it also helps accounting practices and accountants. Proper accounting management software will help you handle your records. It will assist you with organizing records and thoroughly recording finances.
Accounting practices and chartered accountants can use accounting management software to maintain ledgers more easily than ever.
Cost-Efficiency
The days of maintaining accounts by hand are long gone. Accountants are actively seeking software that can help them save time and money. The right accounting management software can handle calculations and most administrative processes. The ideal software will assist you with reducing printing, filing, and reporting costs. It will also store your documents online on a secure platform. Some accounting management software will even record the number of times a document is accessed for security purposes.
Accuracy
To be human is to err. Even professional accountants can make mistakes. Typically, further reviews find these mistakes before they cause any significant problems. However, usingaccounting management software can prevent these issues from arising in the first place.
Unlike humans, software programs don't make mistakes. Accountants can use accountant management software to ensure the financial statements they prepare are accurate. Keeping well-maintained records keeps your clients happy. In addition, it protects your business from any unfortunate circumstances.
Decision-Making
The right accounting management software can aid accounting practices and accountants with decision-making. Making business decisions is easier than done because you'll need access to financial statements. Financial statements represent a business's fiscal health, enabling you to decide whether a certain move is right for your business or not.
The right accounting management software can help you with lead tracking. In addition, it can provide you with the necessary analytics needed to make informed decisions.
Data Security
If you're an accounting practice providing financial services to other firms, you'll need to keep data secure. Data breaches can cost clients money. In turn, they'll be unhappy with your business practices because financial leaks can prove costly. The right accounting management software will protect your data by keeping it secure behind a firewall.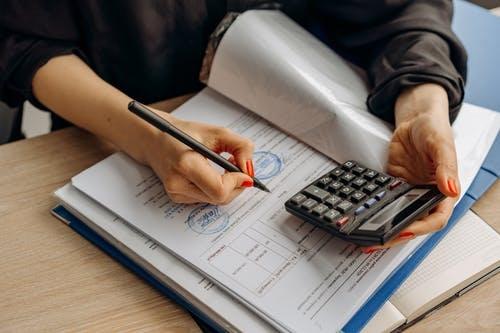 Why Accountant Workspace?
Accountant Workspace is a cloud-based practice management platform designed by experienced CPAs for tax professionals. Accounting practices and accountants will benefit from using this software in numerous ways. Accountant Workspace has several features that make it a must-have for accountants. For starters, the platform provides you with a holistic practice view. You can track client status and employee assignments. In addition, you can use the software to track and prioritize every client's tax filings by tax year. The software also enables you to track client acquisition and retention.
More importantly, Accountant Workspace has a simple and robust document management system that makes tax filing straightforward. The platform also features a unified client management dashboard that serves as a single point-of-entry for client activities.
If you're seeking practice management software that could change your business, consider Accountant Workspace. You can view the platform's full features list here
Visit our website for more information. Alternatively, contact us to learn more. We're currently providing free access to our accounting firm management software for the first three months.